Dear friend: mini-retreats, an Airbnb hack + a small giveaway 🌻
what I'd tell you if we're having coffee together ☕
Dear friend,
These letters are meant to be what I'd tell you if we're having coffee together. I'd hold my steaming mug in my hands and tell you the big + small things that are saving my life, some of the things that I'm processing.
In the midst of so much upheaval and transition, uncertainty and tension right now, writing you a letter to share my heart truly feels like a gift.
These days have felt heavy, haven't they? In this season where my baseline feels elevated, I'm realizing that creating space for what feeds me is of the utmost importance right now. One of those things has been creating time for a weekly mini-retreat. I don't treat this as a time for productivity and getting things done. Instead, this is a time to be alone, to breathe, be with the Lord and do a few things that feed my soul.
My mini-retreat rhythm often includes:
🌿 being at a nearby park (as alone as I can manage there) or if I can't manage to get away, my porch or a blanket in my backyard
🌿 enjoying a beverage or small snack (I highly recommend your mini-retreat having something tasty if you can)
🌿 listening to a gentle podcast (I'm usually listening to an episode of the Presence Project, working my way through her back episodes. When I don't even know where to begin with journaling, I find it so helpful to not just listen but also do whatever spiritual practice she's teaching within the episode. One of my recent favorites was 10 minutes of stillness.)
🌿 painting with my watercolors
🌿 reading a book I'm enjoying
🌿 jotting a few thoughts in my journal if I have space for it. (PS. I highly recommend fun pens, and the colorful ones I'm currently using don't bleed through the page. They add so much joy to my journaling.)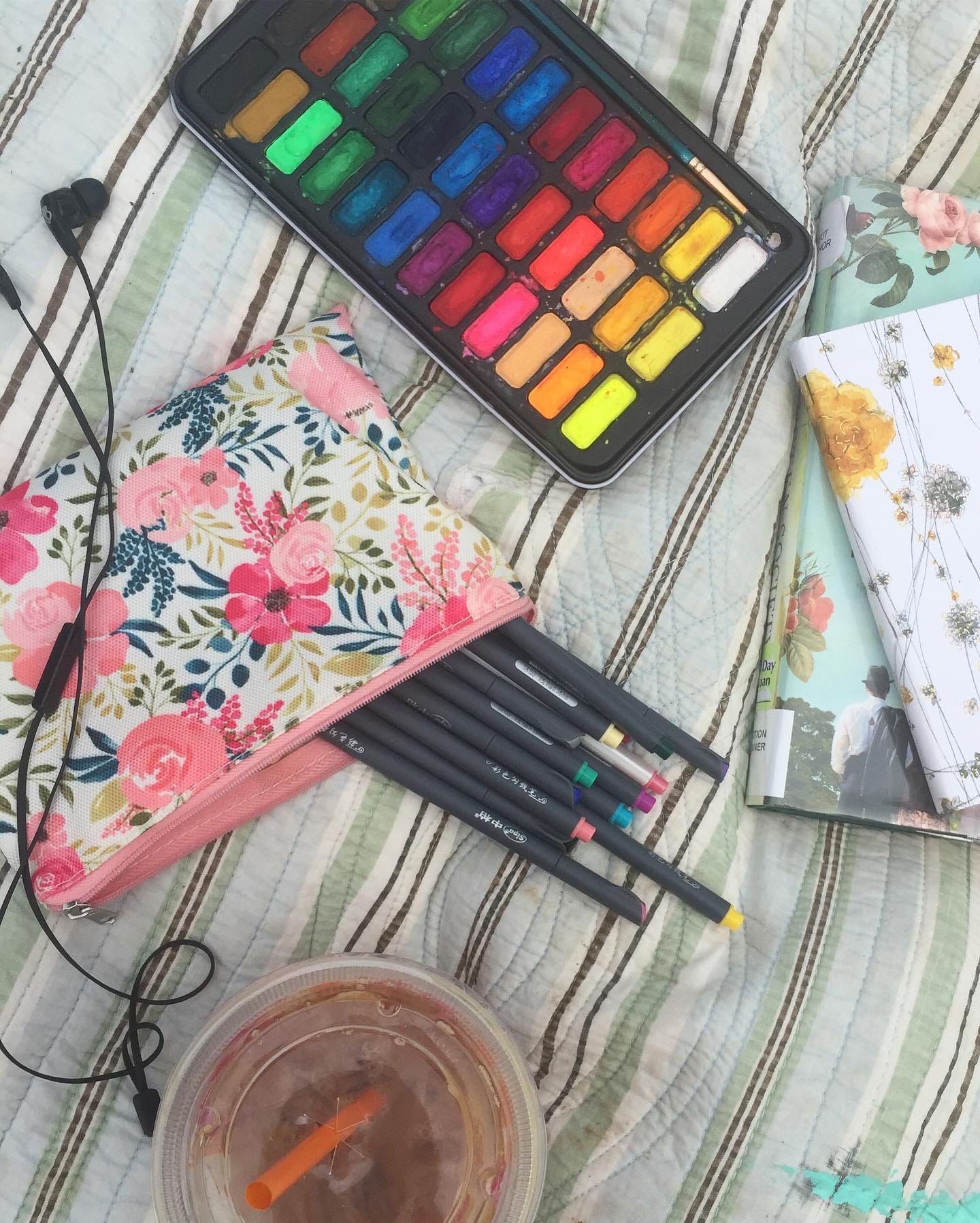 A mini-retreat doesn't have to last terribly long. When I've done this in my backyard, it can be as short as 20 minutes or as long as 2 hours if I'm able to get away to a local park while my husband is with our kids. But the quanity of time doesn't necessarily match the quality of this time. I'm so grateful I've found this time to rest, breathe deeply and feed my soul. If you are struggling with feeling overwhelmed or empty, I can't recommend this practice enough.

Here are a few other big + small things that are saving my life right now:
An Airbnb hack when your rental doesn't have any toys for your kids. We recently got to visit my family across the country. It was our first time staying in an Airbnb instead of staying with family. I think having our own space helped our trip be more restful, but I realized on our first full day that I was definitely missing the toys, books and playthings that were usually available to us when we stayed with family. My Airbnb hack for when you don't have toys available to you is to look for non-fragile kitchen things for your kids to play with. We had so much pretend cooking + pretend restaurant, including during bathtime. I loved seeing their imaginations come alive with what was available. And full disclosure, we also borrowed a few toys from their two-year-old cousin too.
This sauce. It's gluten free, tastes delicious and it's name makes me laugh. Have you tried Yum Yum sauce? I liked Terry Ho's brand that Target carries best, and it is much cheaper than I've found on Amazon (aka don't buy it from the link unless you have no other option, ha.) I've seen it in a number of grocery stores too. I love to make some brown rice or quinoa, saute whatever vegetables I need to use up with some sausage or chicken, and top with the sauce. It makes for a pretty easy weeknight dinner, and the sauce is just so yummy.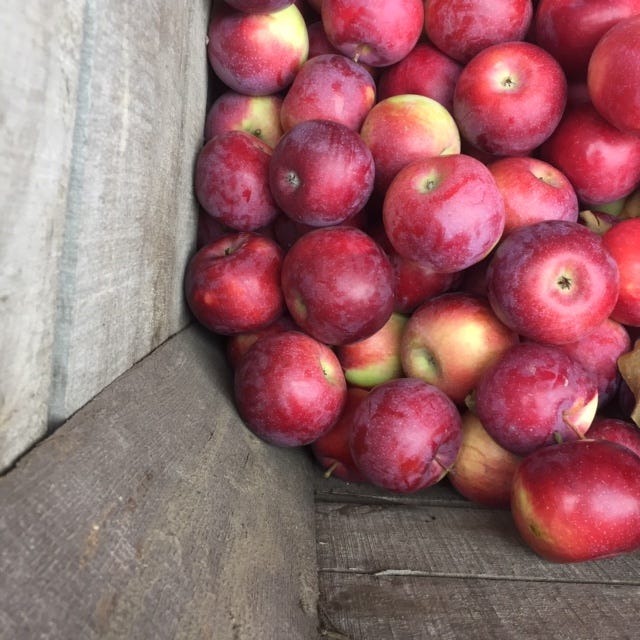 A new season of the Great British Baking Show. I watched the first epidode of the new season this week and was just so delighted to be back with Paul and Prue, and this batch of bakers feels especially lovely. This show feels so soothing and comforting to me, even if it also made me hungry for marizpan!

Zoey's Extraordinary Playlist. I'm only a few episodes in, but I'm loving the big musical numbers, the way difficult topics (emotional abuse, caregiver fatigue, disability) are being handled and how this show feels both light and serious at the same time. I just finished Episode Four and wasn't sure how they would handle a character who identifies as gender fluid, admitting that they didn't feel safe to be themselves at church. I was encouraged to see church named as a place that has wounded those who look different AND portrayed as a place to be loved no matter who you are. The show isn't perfect, but I'm finding lots to enjoy about it.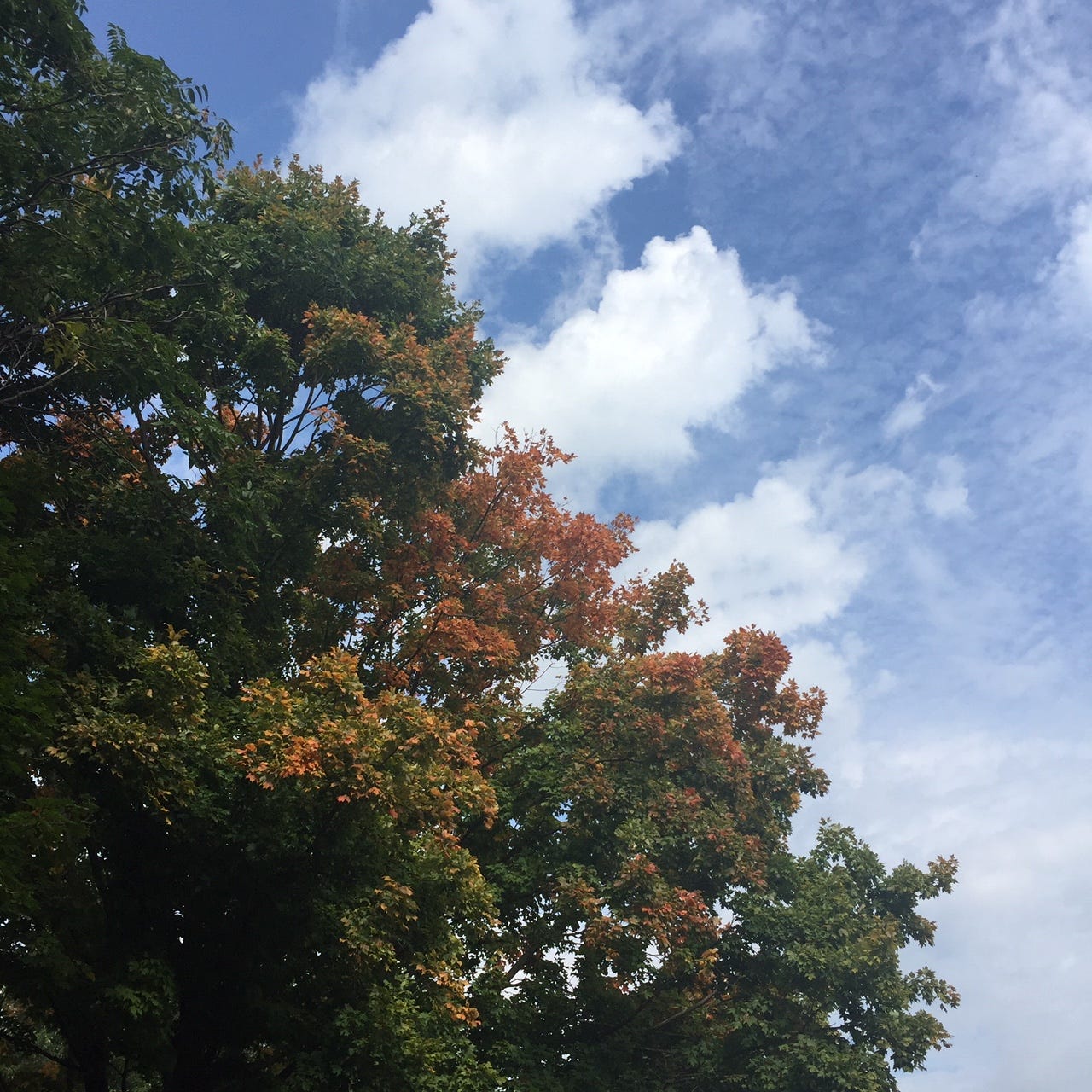 Book Outlet. I've loved discovering Book Outlet this spring as a place to buy a few cheaper books when my library access was limited. I'm so grateful to be able to visit my local library again, but am still using Book Outlet for gifts and a few treats for myself. If you want to try it out, you can get $10 off your first order of $25 or more.
Here are some favorites that are currently in stock at the time of sending this:
After the Fall (childrens)
The Story of Ferdinand (childrens)
Miss Rumphius (childrens)
Bear Stays Up for Christmas (childrens)
Roll of Thunder, Hear My Cry (middle fic)
Chains (middle fic)
The Girl of Fire and Thorns (ya)
My Lady Jane (ya)
I'll Be Your Blue Sky (fic)
We Hope for Better Things (fic)
The Map of Salt and Tears (fic)
The Book Charmer (fic)
Introverted Mom (nf)
Miracles and Other Reasonable Things (nf)
Present Over Perfect (nf)
The Ministry of Ordinary Places (nf)
A book birthday party. Part of my trip this fall got to include celebrating the Enneagram devotionals I helped write:
The Helper: Growing as an Enneagram Two
The Individualist: Growing as an Enneagram Four
The Peacemaker: Growing as an Enneagram Nine
The books had their birthday on September 15 and we got to celebrate them with a party just two weeks later. We even sang happy birthday to them before cutting into ice cream cake. COVID may have changed so much about what celebrating needed to look like this year but it was such a gift to recognize what the Lord has done with these three books with a little launch party. Aren't those balloons so fun? And what a joy to be with my sweet sister-in-law and co-author, Elisabeth. We were just missing our other co-author, Christine Rollings!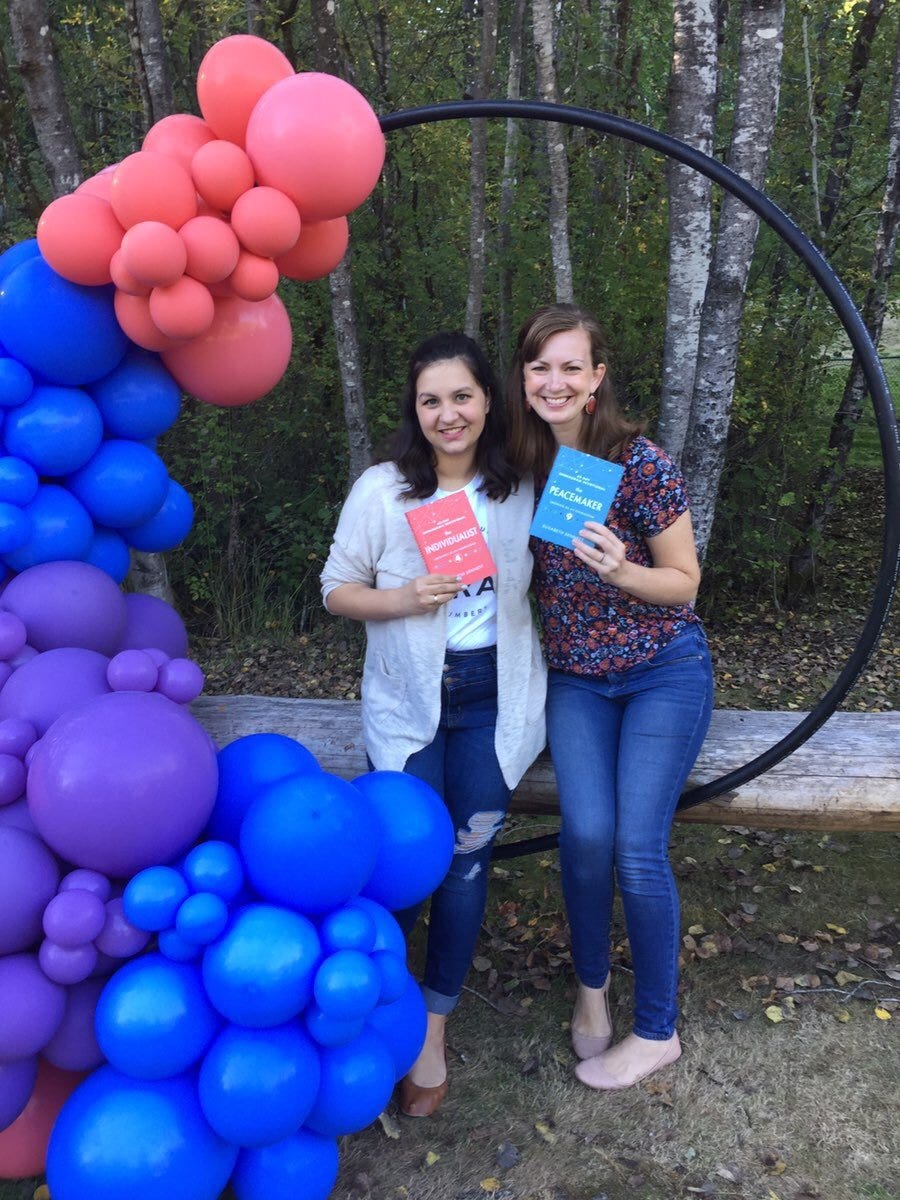 Book club. And while we're talking about these books, I'm wanted to make sure you knew I'm hosting a low-key book club this fall to walk through The Peacemaker devotional together, starting this Sunday, October 11. If you'd appreciate some accountability and want to grow in your peacemaking, this group might be a good fit for you. All you need is a copy of the book + an active Facebook account. And if you order on Amazon soon, the book has time to get to you before we start Sunday. But you can honestly jump in anytime. You can find out more here.

A tiny giveaway. Watercolors are just feeding my soul so much these days. I'm mostly painting on 3x5 cards. Their smaller size feels like it takes the pressure off to get it perfect and I often jot notes on them later. I shared on Instagram how I'm finding so much joy and delight in painting. They feel like an invitation to play and enjoy the process, even with all its imperfections.

And I'd love to send one of you a little watercolor mail love! Just reply to this email with one thing that is feeding your soul these days and I'll pick a giveaway winner on Monday.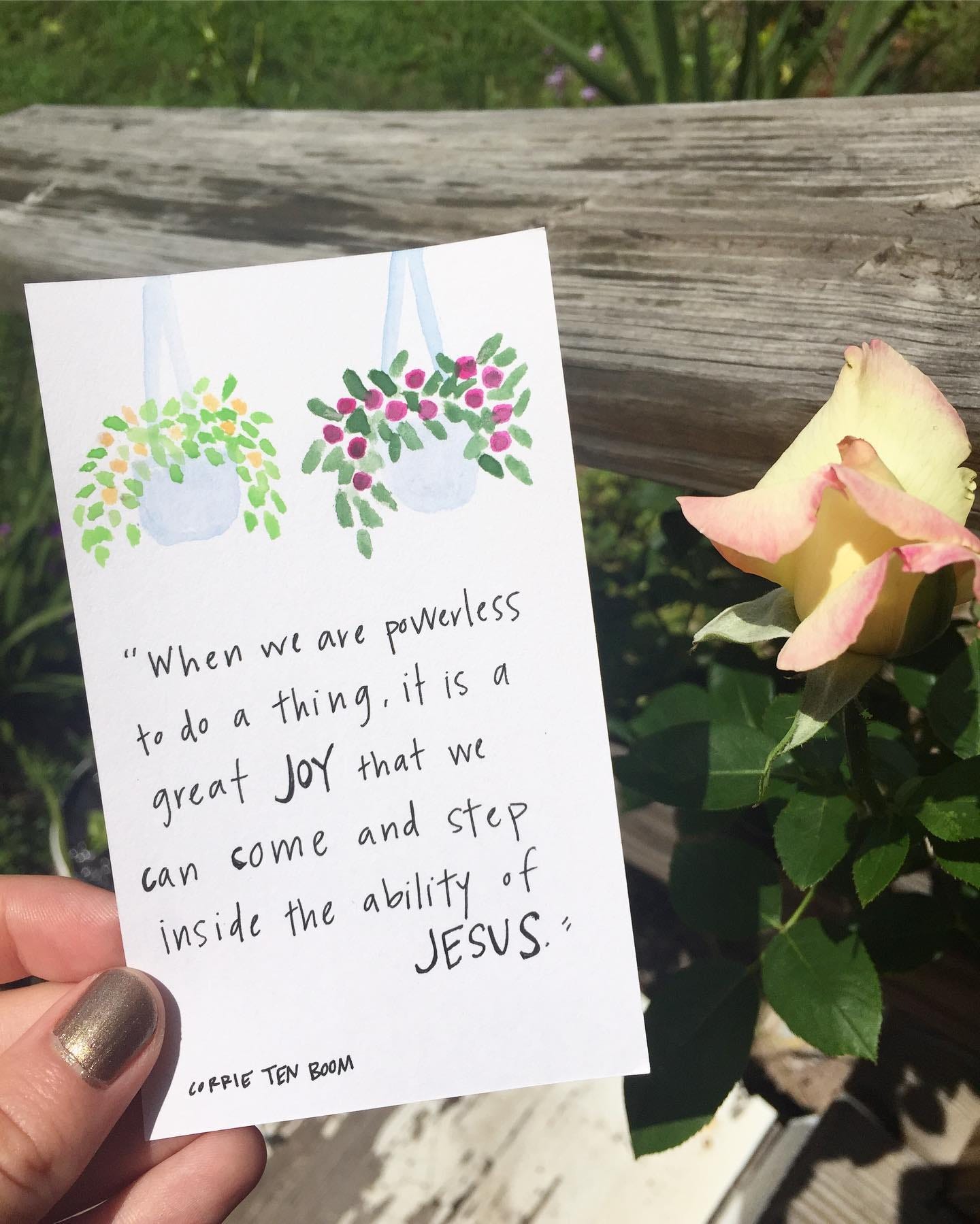 And is there anyway I can pray for you?
I'd love to hear from you! Feel free to just hit "reply" to this email, if you want to share a prayer request, no matter how "big" or "small." If you're feeling anxious or scared, you're not alone and I'd love to pray for you.
And before I close, a simple benediction for you today:
May you have eyes to see glimpses of the goodness of Jesus in your life.

May you have open hands to experience how personally and deeply you are loved.

May you take refuge in him today.
Grace,
Alison
*Affiliate links included in this email.